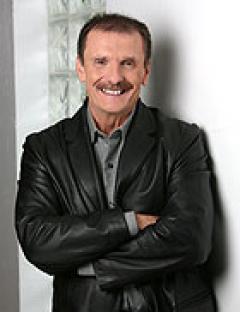 Dawson McAllister is recognized internationally as a gifted youth communicator. During his career he has spoken to millions of teenagers and young adults through television, student conferences and radio. His books and youth manuals have sold over 1 million copies. Dawson started his radio career in Christian radio talking to tens of thousands of teenagers and young adults over a 15 year span. In 2005, Dawson made the switch to Top 40 mainstream radio where he has experienced great success. He can now be heard on over 75 Top 40 mainstream stations.
Every Sunday night from 10pm to midnight, Dawson's on i98.3 with his show "Dawson McAllister Live". DML is a call-in show designed to meet the needs of teenagers and young adults. Those 25 and younger call to talk about their lives deepest needs and issues, such as broken families, abuse, depression, addictions etc. DML is fast paced, compelling radio that draws listeners in as they share their hopes, fears and problems.
Dawson also provides an off-air HopeLine for both shows where teens and young adults can find answers to their problems in a one on one setting with a trained staff member.
Life can be tough, and it helps when you can talk to someone who truly cares. Dawson McAllister is a place on the radio where teenagers and young adults can tell their story, receive support and encouragement, and be assured they are not alone.
Check Dawson out every Sunday night from 10pm to midnight on Hit Music i98.3!